Loading...
1
0
20
0
false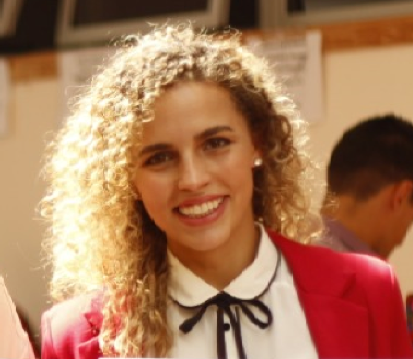 Variantes
Gritti, Micaela A.
Gritti, MA
Categoría del Investigador
Becarios
Biografía
En el año 2014 realizó un intercambio en la cuidad de Campinas, San Pablo donde participó en el trabajo de investigación de ``lipidomics of some Amazonian fish´´. En el año 2017 formó parte de las cátedras de Parasitología Humana y Fisiología Humana como Ayudante Adscripta de la Universidad Nacional del Nordeste. En dicho año realizó pasantías en el Hospital Escuela José F de San Martin y en el Hospital Pediátrico Juan Pablo Segundo en la Ciudad de Corrientes Capital, en las áreas de Bacteriología Clínica, Inmunología Clínica y Parasitología Clínica. En la Facultad de Medicina de la Universidad Nacional del Nordeste la adiestraron en técnicas de Biología Molecular, cultivo de células tumorales (CAKI 1 y CAKI 2), PCR convencional y PCR real time, Western blot entre otras. En la actualidad se encuentra realizando una Beca de Postgrado/Doctorado: "Beca Interna Doctoral" en la Facultad de Farmacia y Bioquímica de la Universidad de Buenos Aires financiada por Consejo Nacional De Investigaciones Científicas y Técnicas (CONICET) con lugar de trabajo en el Instituto Nacional de Medicina Tropical (INMeT) ANLIS "Dr. Carlos G Malbrán"
Results 1-1 of 1 (Search time: 0.001 seconds).