Loading...
1
0
20
0
false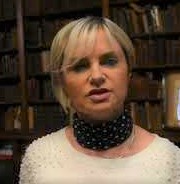 Categoría del Investigador
Titulares
Biografía
Actualmente se desempeña como Coordinadora de la Unidad Ejecutora de Formación y Educación Superior, UEFES. Formación Postdoctoral "Molecular Neurology and Neuropathology", Wellcome Trust Genome Campus, Hinxton, Cambridge, Inglaterra, 2008. Doctorado en Ciencias Bioestructurales de la Facultad de Medicina de la Universidad de Buenos Aires (2004-2009); Maestra en Biologia Molecular e Ingenieria Genética de la Universidad Favaloro (1998-2000); Especialista en Genética Médica. Residencia en Genetica Medica y Poblacional ANLIS Dr.C.G.Malbrán (1991-1994); Medica recibida en la Facultad de Medicina de la Universidad de Buenos Aires (1986-1991). El área de desarrollo es la genómica de los desórdenes del movimiento con profundización en los mecanismos moleculares implicados en la etiología de la Enfermedad de Parkinson (EP); la Enfermedad de Huntington (EH) y las Distonias de Torsión (DYT) y en la búsqueda de biomarcadores predictivos y pronósticos. Capacitación complementaria acerca de las nuevas técnicas genómicas y bioinformáticas. Sui expertise incluye: valoración clínica y dismorfológica, diseño de ensayos intervencionales y observacionales, validación de escalas para la evaluación de pacientes, diseño de paneles genómicos para implementar usando técnicas de secuenciación masiva. Manejo de técnicas: Citogenética Molecular (FISH, Comparative Genomic Hibridization CGH), Inmunohistoquimica, Microscopía confocal, Array CGH, Next Generation Sequencing (NGS), Clinical Exome Sequencing (CES). Dirige proyectos para la búsqueda de marcadores genómicos en EP, genes modificadores del inicio y la progresión de la EH, polimorfismos que condicionan respuesta terapéutica diferencial en DYT.
Results 1-19 of 19 (Search time: 0.043 seconds).
| | Issue Date | Title | Author(s) |
| --- | --- | --- | --- |
| 1 | Aug-2012 | A case of severe hearing loss in action myoclonus renal failure syndrome resulting from mutation in SCARB2 | Perandones, Claudia ; Micheli, Federico E ; Pellene, Luis A ; Bayly, Marta A ; Berkovic, Samuel F ; Dibbens, Leanne M |
| 2 | Jun-2013 | Analysis of D216H polymorphism in Argentinean patients with primary dystonia | Caputo, Mariela ; Irisarri, Maximiliano ; Perandones, Claudia ; Alechine, Evguenia ; Pellene, Luis A ; Roca, Claudia Uribe ; Micheli, Federico E ; Corach, Daniel |
| 3 | Jan-2001 | Borjeson-Forssman-Lehmann syndrome and dilated cardiomyopathy: a previously unreported association | Kaplinsky, E ; Perandones, Claudia ; Galiana, M G ; Fideleff, H ; Favaloro, R R ; Carlos, V ; Perrone, S V |
| 4 | 2016 | Clinical and molecular analyses of Beckwith-Wiedemann syndrome: Comparison between spontaneous conception and assisted reproduction techniques | Tenorio, Jair ; Romanelli, Valeria ; Martin-Trujillo, Alex ; Fernández, García-Moya ; Segovia, Mabel ; Perandones, Claudia ; Pérez Jurado, Luis A ; Esteller, Manel ; Fraga, Mario ; Arias, Pedro ; Gordo, Gema ; Dapía, Irene ; Mena, Rocío ; Palomares, María ; Pérez de Nanclares, Guiomar ; Nevado, Julián ; García-Miñaur, Sixto ; Santos-Simarro, Fernando ; Martinez-Glez, Víctor ; Vallespín, Elena ; Monk, David ; Lapunzina, Pablo |
| 5 | 2020 | Clinical Management of Argentine Hemorrhagic Fever using Ribavirin and Favipiravir, Belgium, 2020 | Veliziotis, Ioannis ; Roman, Alain ; Martiny, Delphine ; Schuldt, Gerlind ; Claus, Marc ; Dauby, Nicolas ; Van den Wijngaert, Sigi ; Martin, Charlotte ; Nasreddine, Rakan ; Perandones, Claudia ; Mahieu, Romain ; Swaan, Corien ; Van Praet, Serge ; Konopnicki, Deborah ; Morales, María Alejandra ; Malvy, Denis ; Stevens, Etienne ; Dechamps, Philippe ; Vlieghe, Erika ; Vandenberg, Olivier ; Günther, Stephan ; Gérard, Michèle |
| 6 | 2017 | Dystonia in a Patient with Autosomal-Dominant Progressive External Ophthalmoplegia Type 1 Caused by Mutation in the POLG Gene | Rossi, Malco ; Medina Escobar, Alex ; Radrizzani, Martin ; Tenembaum, Silvia ; Perandones, Claudia ; Merello, Marcelo |
| 7 | Nov-2003 | Evidence for linkage of nonsyndromic cleft lip with or without cleft palate to a region on chromosome 2 | Zeiger, Joanna S ; Hetmanski, Jacqueline B ; Beaty, Terri H ; VanderKolk, Craig A ; Wyszynski, Diego F. ; Bailey-Wilson, Joan E ; de Luna, Rosa Ortiz ; Perandones, Claudia ; Tolarova, Marie M ; Mosby, Terezie ; Bennun, Ricardo D. ; Segovia, Mabel ; Calda, Pavel ; Pugh, Elizabeth W ; Doheny, Kim ; McIntosh, Iain |
| 8 | 2005 | Family environment of individuals with oral clefts in Argentina | Wyszynski, Diego F. ; Perandones, Claudia ; Yannibelli, Patricia ; Bennun, Ricardo D. |
| 9 | 2020 | Huntington disease: Advances in the understanding of its mechanisms | Gatto, Emilia M ; Rojas, Natalia González ; Persi, Gabriel ; Etcheverry, José Luis ; Cesarini, Martín Emiliano ; Perandones, Claudia |
| 10 | Aug-2021 | Involuntary moaning in a Hispanic family with eight affected members | Gisatulin, Maria ; Rossi, Malco ; Perandones, Claudia ; Klein, Christine ; Lohmann, Katja ; Merello, Marcelo |
| 11 | Sep-2011 | Lrrk2 p.Q1111H substitution and Parkinson's disease in Latin America | Mata, Ignacio F ; Wilhoite, Greggory J ; Yearout, Dora ; Bacon, Justin A ; Cornejo-Olivas, Mario ; Mazzetti, Pilar ; Marca, Victoria ; Ortega, Olimpio ; Acosta, Oscar ; Cosentino, Carlos ; Torres, Luis ; Medina, Angel C ; Perez-Pastene, Carolina ; Díaz-Grez, Fernando ; Vilariño-Güell, Carles ; Venegas, Pablo ; Miranda, Marcelo ; Trujillo-Godoy, Osvaldo ; Layson, Luis ; Avello, Rodrigo ; Dieguez, Elena ; Raggio, Victor ; Micheli, Federico E ; Perandones, Claudia ; Alvarez, Victoria ; Segura-Aguilar, Juan ; Farrer, Matthew J ; Zabetian, Cyrus P ; Ross, Owen A |
| 12 | Mar-1996 | Microcephaly, characteristic facies, joint abnormalities, and deficient leucocyte chemotaxis: a further case of the syndrome of Say et al | Perandones, Claudia ; Cerretini, Roxana Inés ; Vargas Vera, R M ; Aranda, Eliseo Isaac ; Alba, Liliana ; Pivetta, Omar H. |
| 13 | May-2014 | Mosaicism of alpha-synuclein gene rearrangements: report of two unrelated cases of early-onset parkinsonism | Perandones, Claudia ; Giugni, J C ; Calvo, D S ; Raina, G B ; De Jorge Lopez, L ; Volpini, V ; Zabetian, Cyrus P ; Mata, Ignacio F ; Caputo, Mariela ; Corach, Daniel ; Radrizzani, Martin ; Micheli, Federico E |
| 14 | Jul-2021 | Neutralizing activity of Sputnik V vaccine sera against SARS-CoV-2 variants | Ikegame, Satoshi ; Siddiquey, Mohammed N A ; Hung, Chuan-Tien ; Haas, Griffin ; Brambilla, Luca ; Oguntuyo, Kasopefoluwa Y ; Kowdle, Shreyas ; Chiu, Hsin-Ping ; Stevens, Christian S ; Vilardo, Ariel Esteban ; Edelstein, Alexis ; Perandones, Claudia ; Kamil, Jeremy P ; Lee, Benhur |
| 15 | 26-Jan-2021 | One Step Histological Detection and Staining of the PTEN Tumor Suppressor Protein by a Single Strand DNA | Longinotti, Gloria ; Ybarra, Gabriel ; Vighi, Susana ; Perandones, Claudia ; Montserrat, Javier ; Yakisich, Juan Sebastian ; Grasselli, Mariano ; Radrizzani, Martin |
| 16 | 2007 | Riesgo Reproductivo en portadores de inversiones pericéntricas: relevancia de la evaluación y asesoramiento genético preconcepcional y prenatal | Martinez, M. ; Farini, V. ; Perandones, Claudia ; Muhlmann, M. |
| 17 | 2020 | "Super-Spreaders" and Person-to-Person Transmission of Andes Virus in Argentina | Martínez, Valeria P ; Di Paola, Nicholas ; Alonso, Daniel O ; Pérez-Sautu, Unai ; Bellomo, Carla María ; Iglesias, Ayelén Aluminé ; Coelho, Rocío María ; López, Beatriz ; Periolo, Natalia ; Larson, Peter A ; Nagle, Elyse R ; Chitty, Joseph A ; Pratt, Catherine B ; Díaz, Jorge ; Cisterna, Daniel ; Campos, Josefina ; Sharma, Heema ; Dighero-Kemp, Bonnie ; Biondo, Emiliano ; Lewis, Lorena ; Anselmo, Constanza ; Olivera, Camila P ; Pontoriero, Fernanda ; Lavarra, Enzo ; Kuhn, Jens H ; Strella, Teresa ; Edelstein, Alexis ; Burgos, Miriam I ; Kaler, Mario ; Rubinstein, Adolfo ; Kugelman, Jeffrey R ; Sanchez-Lockhart, Mariano ; Perandones, Claudia ; Palacios, Gustavo |
| 18 | 5-Jun-2018 | Typical features of Parkinson disease and diagnostic challenges with microdeletion 22q11.2 | Boot, Erik ; Butcher, Nancy J ; Udow, Sean ; Marras, Connie ; Mok, Kin Y ; Kaneko, Satoshi ; Barrett, Matthew J ; Prontera, Paolo ; Berman, Brian D ; Masellis, Mario ; Dufournet, Boris ; Nguyen, Karine ; Charles, Perrine ; Mutez, Eugénie ; Danaila, Teodor ; Jacquette, Aurélia ; Colin, Olivier ; Drapier, Sophie ; Borg, Michel ; Fiksinski, Ania M ; Vergaelen, Elfi ; Swillen, Ann ; Vogels, Annick ; Plate, Annika ; Perandones, Claudia ; Gasser, Thomas ; Clerinx, Kristien ; Bourdain, Frédéric ; Mills, Kelly ; Williams, Nigel M ; Wood, Nicholas W ; Booij, Jan ; Lang, Anthony E ; Bassett, Anne S |
| 19 | 2017 | Variable frequency of LRRK2 variants in the Latin American research consortium on the genetics of Parkinson's disease (LARGE-PD), a case of ancestry | Cornejo-Olivas, Mario ; Torres, Luis ; Velit-Salazar, Mario R ; Inca-Martinez, Miguel ; Mazzetti, Pilar ; Cosentino, Carlos ; Micheli, Federico ; Perandones, Claudia ; Dieguez, Elena ; Raggio, Victor ; Tumas, Vitor ; Borges, Vanderci ; Ferraz, Henrique B ; Rieder, Carlos R M ; Shumacher-Schuh, Artur ; Velez-Pardo, Carlos ; Jimenez-Del-Rio, Marlene ; Lopera, Francisco ; Chang-Castello, Jorge ; Andreé-Munoz, Brennie ; Waldherr, Sarah ; Yearout, Dora ; Zabetian, Cyrus P ; Mata, Ignacio F |